Welcome to Irvana Wilks Online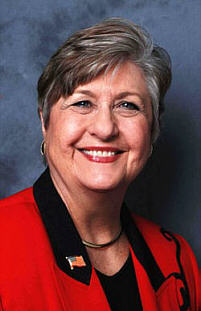 Irvana K. Wilks – Mayor
Village of Mount Prospect - Illinois
Now in 2012 Mount Prospect continues to welcome businesses to the revitalized Randhurst Village, and throughout all of Mount Prospect.
During 2011 we were able to provide services to residents and businesses while holding the line on taxes and fees.
Giving a boost to our pride, in 2010 the Village hosted events for our American Idol, Lee DeWyze.
We also are named by Money Magazine as one of the top 100 medium-sized towns to live in the United States.
In 2008, Mount Prospect took the award as Best Place to Raise Kids by Businessweek.com.  All of these awards praise us for our relatively low crime rate, the variety of housing, school test scores, variety of businesses and other attributes of our great community.
2012 Mount Prospect Budget
Recognizing that our economy is fragile, the Village Board and Administration have managed Mount Prospect's finances with respect for both the taxpayers and for those needing services.
Our economic struggles mirror those of our nation, state and world.  However, because we have a viable business base in Mount Prospect, our sales tax revenues are beginning to recover.
Feel free to check out the Village Budget for 2012 at Village of Mount Prospect.
I encourage everyone to shop and frequent Mount Prospect restaurants and businesses.